When: Party Starts at 8pm EST
(7pm CST, 6pm MST, 5pm PST, or use the World Clock Time Converter)

How: This is Live Chat Party! Don't furget to sign in da comments here to be counted fur owr donation.

Don't furget: All cats and buns and rats and ofur furriends please sign in when yoo come to the party so we can keep a good headcount for our donation cawse. In light of this being Robyn Appreciation Day, we has decided we will donate .50 cents for each cat (and buns and such) who signs in (not to exceed $100) to 1/2 to Robyn's fund (see the linkies below fur more information) and the other half to the Meriden, CT Humane Society (where we were adopted from). You can start signing in on da comments now if yoo want.
And don't furget to go check out Cheysuli's blog too.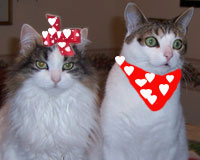 Party Hosts: Angie & Beau Beau
These luxurious squishy heart pillows will be handed out to all cats as they enter the party. This is to enshure that you all have a BIG HEART *and it's good fur laying down yur purty heads and taking a quick nap*.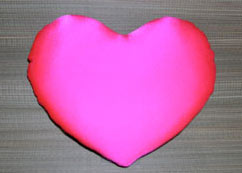 Then FOOD!
The list of food starts wif Kiss Cookies.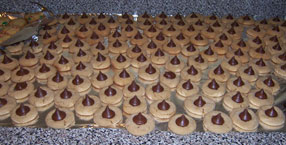 Den we has bowls of owr favrites - Temptations in assorted flavors.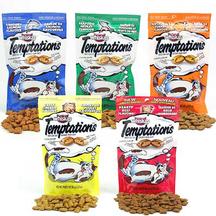 In addition to Temptations we have all assorted kinds of stinky goodness since efurryone likes all kinds of differnt foods. We want efurryone to be able to enjoy whatefur dey like bestest. If yoo like vishus deer we has it. If yoo like vegetibbles we has it. If yoo like chick-hen we has it. Get da picshure?
Next we has some speshul kinds of foods like bowls filled with Smelts fur dem fish lovers.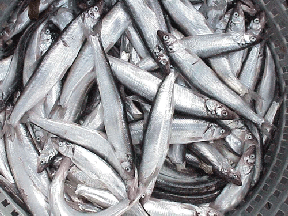 And who could go wifout Angie's favrit -- Shrimp!


And fur owr Catifornia furends and dose who can't get these so often, we has crabs. Wait! ACK! - we finks dese are still LIVE! Moooommmmmm! Hurry and cook up da crabs - dey are waving dere clawsies at us!
The will be a community drinking fountain to keep all cats and furriends hydrated after all the playing. The water fountain will provide a continuous flow of fresh clean water. Plus there are all kinds of assorted juices and some milk and cream for those who can tolerate it.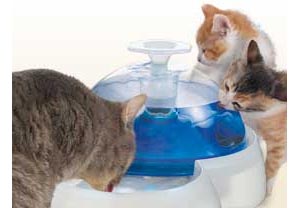 There will be wine fur any hyoomans who happen to wander in and dare is plenty of it.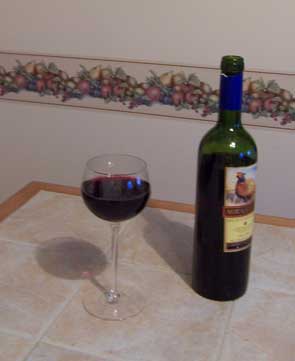 TOYSSSS!!
Here am our basket of toys dat efurryone can help demselves to. We efun haf some little bags of catnip in there.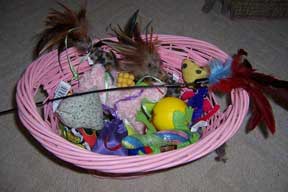 Songs to sing:
Sung to: "The Muffin Man"
Do you know my Valentine,
My valentine, my valentine?
Do you know my Valentine?
His/her name is _____________.


NAPS
The Paris Nights Pet bed is here for those who wish to nap in complete luxury. Maybe there will be a King and Queen of the party perhaps?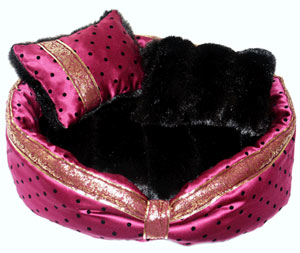 The Stairway to Cat Heaven dat comes frum Catplay.com houses Six Plush Fur Hammocks™ plus the roof of the condos provide a choice of areas for resting and sleeping. All cats will really enjoy this fur resting and fur climbing. It am speshully nice fur da partay since the hammocks are in a nice red color to complement Valentine's Day.

When ya gotta go, ya gotta go

His and Hers Automatic Litter-Robots. Dey will be clearly identified so each girl and boy cat knows which one to go into. No stoopid confusing picshures will be on dem. The name "girl" or "boy" kitty will be written in cat language on the outside of da box to insure yur privacy..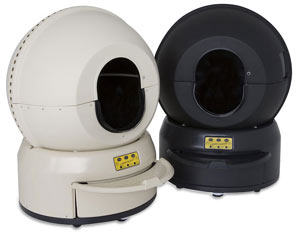 Dat's all we can finks of fur now! ENJOY YURSELFS!
One more fing --- An fur the finale -- All da girl cats can takes a rose home wif dem.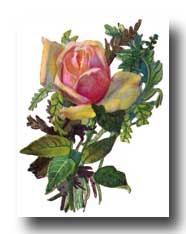 p-ess. We linked to da sites that da images came frum in case yoo enjoy dat item soo much you just gots ta haf it. Espeshully if yoo like da food and da luxury paris nights bed, right Mom?
On
Cheysuli's blog
they have posted that they will donate .50 for every comment (though it's one comment per cat) up $50.00 with the rest to be donated at the first of the month. They sais to let everyone know and come by!